Enterprise Rent-a-Car at Murray's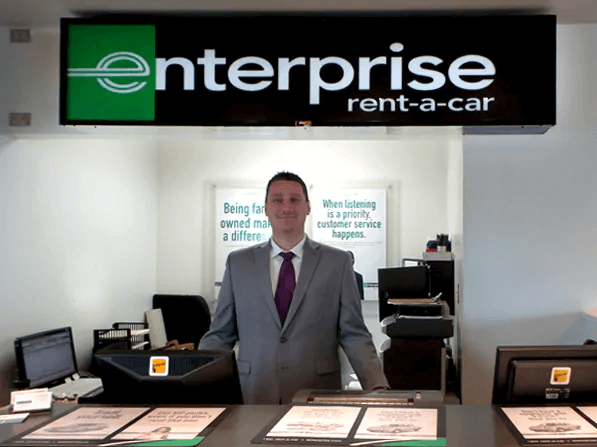 Whether your vehicle is in service or you simply need a rental car, Enterprise Rent-A-Car has you covered. Located conveniently inside Murray Chevrolet, this Enterprise location has all the tools, expertise and cars to get you on the road again. Stop by today, you will find us at:
Enterprise Rent-A-Car
1700 WAVERLEY ST
WINNIPEG, MB R3T5V7
Phone: (204) 261-9796


You can find out more about this Enterprise Rent-A-Car location, click
here
.
Enterprise Rent-A-Car is an extended family of more than 2,800 employees in Canada and more than 65,000 worldwide; a world-class company with homegrown roots.From humble beginnings - our first Canadian car rental branch opened in 1993 in Windsor, Ontario - Enterprise has quickly become Canada's largest provider of rental cars. Through tremendous leadership and the entrepreneurial spirit of our employees, we've built the largest rental car company in North America and, arguably, the world - customer by customer, car by car from the ground up. Our goal has never been to be the biggest; we simply work hard to be the best.